MSRP
Sale price
List price $24.95
Translation missing: en.products.product.price.just_price
As low as $14.97
Unit price
per
Sale
Sold out
| | | | | | |
| --- | --- | --- | --- | --- | --- |
| Quantity | 2+ | 20+ | 100+ | 300+ | 500+ |
| Discount | 5% | 10% | 20% | 30% | 40% |
Share
View full details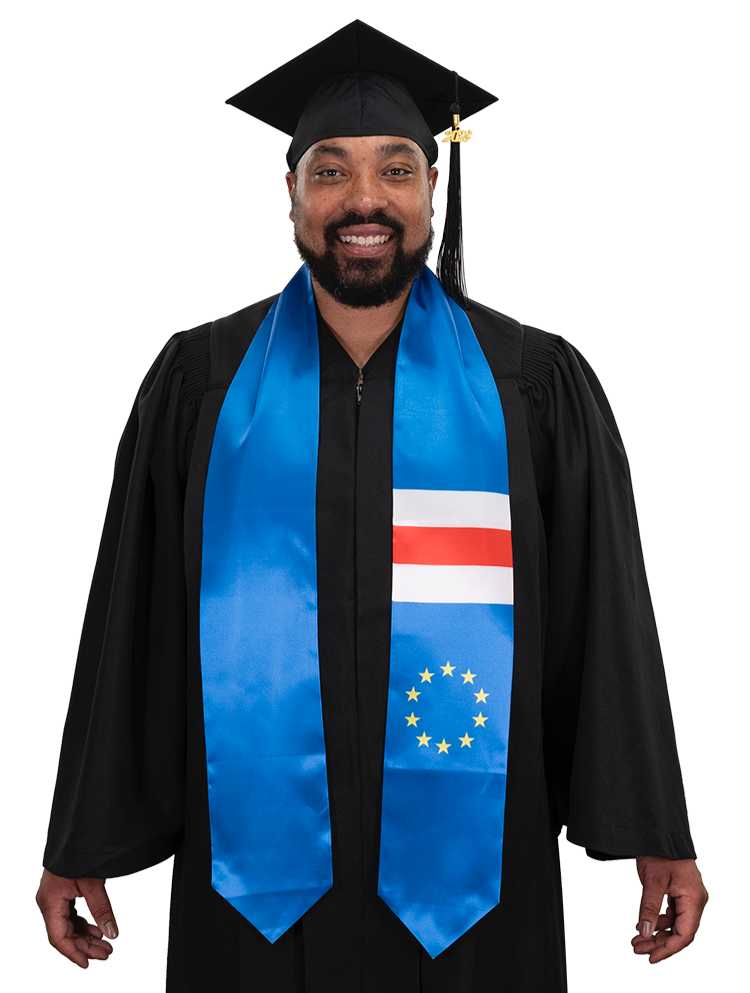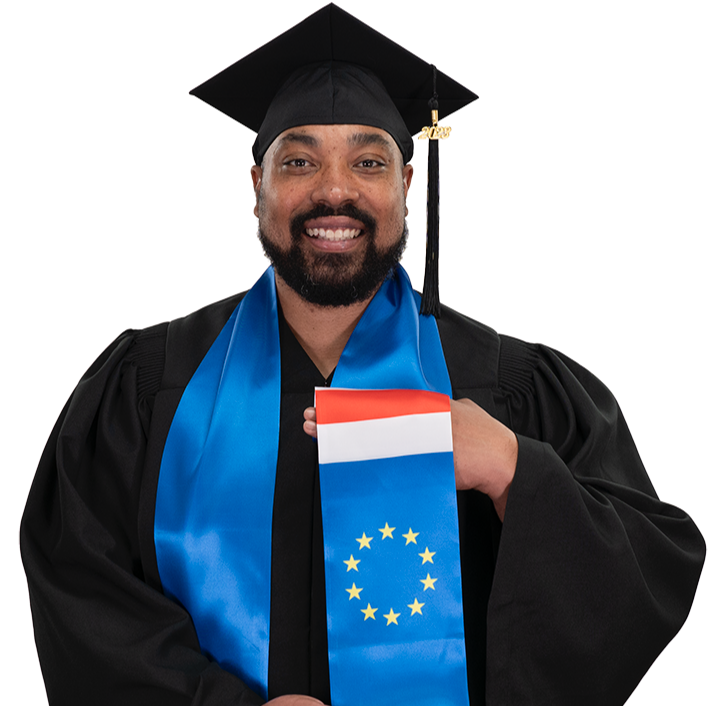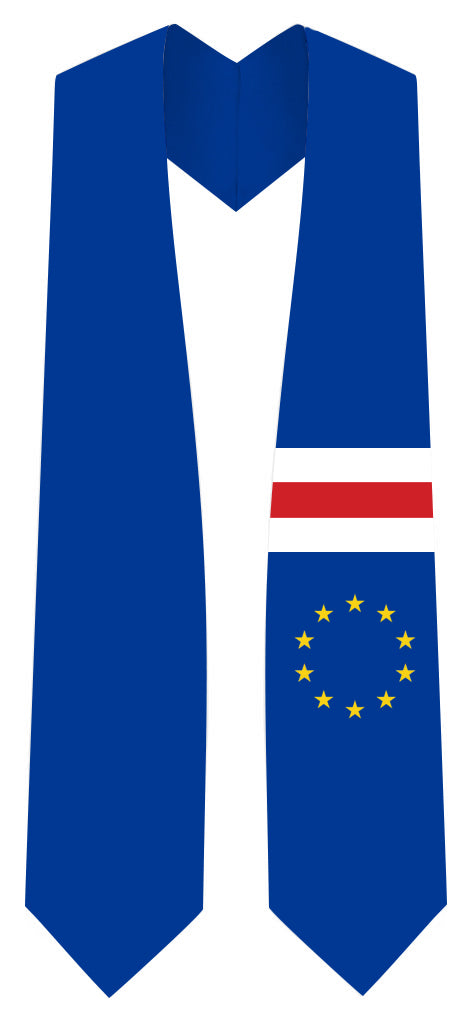 Cape Verde Flag Graduation Stole & Sash - Cape Verde Study Abroad International Stole
Our Cape Verde graduation stole can represent a students Cape Verde origin or the academic accomplishments of a student that has studied abroad. Each Cape Verde flag sash comes individually packaged.
Made of high quality bridal satin
Arrow pointed edges
Shape made to fit for all body types
Each side measures 35" long and 5.5" wide
Fully lined throughout
Printed Cape Verde flag on stole/sash
This Cape Verde Graduation Stole is the ideal item for honor recognition for your college or high school graduation.
The Cape Verde flag graduation stole is a ceremonial accessory worn by graduates during a graduation ceremony. It is typically made of a fabric material, such as satin, and is decorated with the colors and symbols of the Cape Verdean flag. The flag of Cape Verde consists of five horizontal stripes, alternating between blue and white, and a circle of ten yellow stars located in the upper left corner. The stars symbolize the ten main islands of Cape Verde, while the blue and white stripes represent the ocean and the sky, respectively. Wearing a Cape Verde flag graduation stole is a way for graduates to show their pride in their cultural heritage and symbolize their connection to their country of origin.