MSRP
Sale price
List price $24.95
Translation missing: en.products.product.price.just_price
As low as $14.97
Unit price
per
Sale
Sold out
| | | | | | |
| --- | --- | --- | --- | --- | --- |
| Quantity | 2+ | 20+ | 100+ | 300+ | 500+ |
| Discount | 5% | 10% | 20% | 30% | 40% |
Share
View full details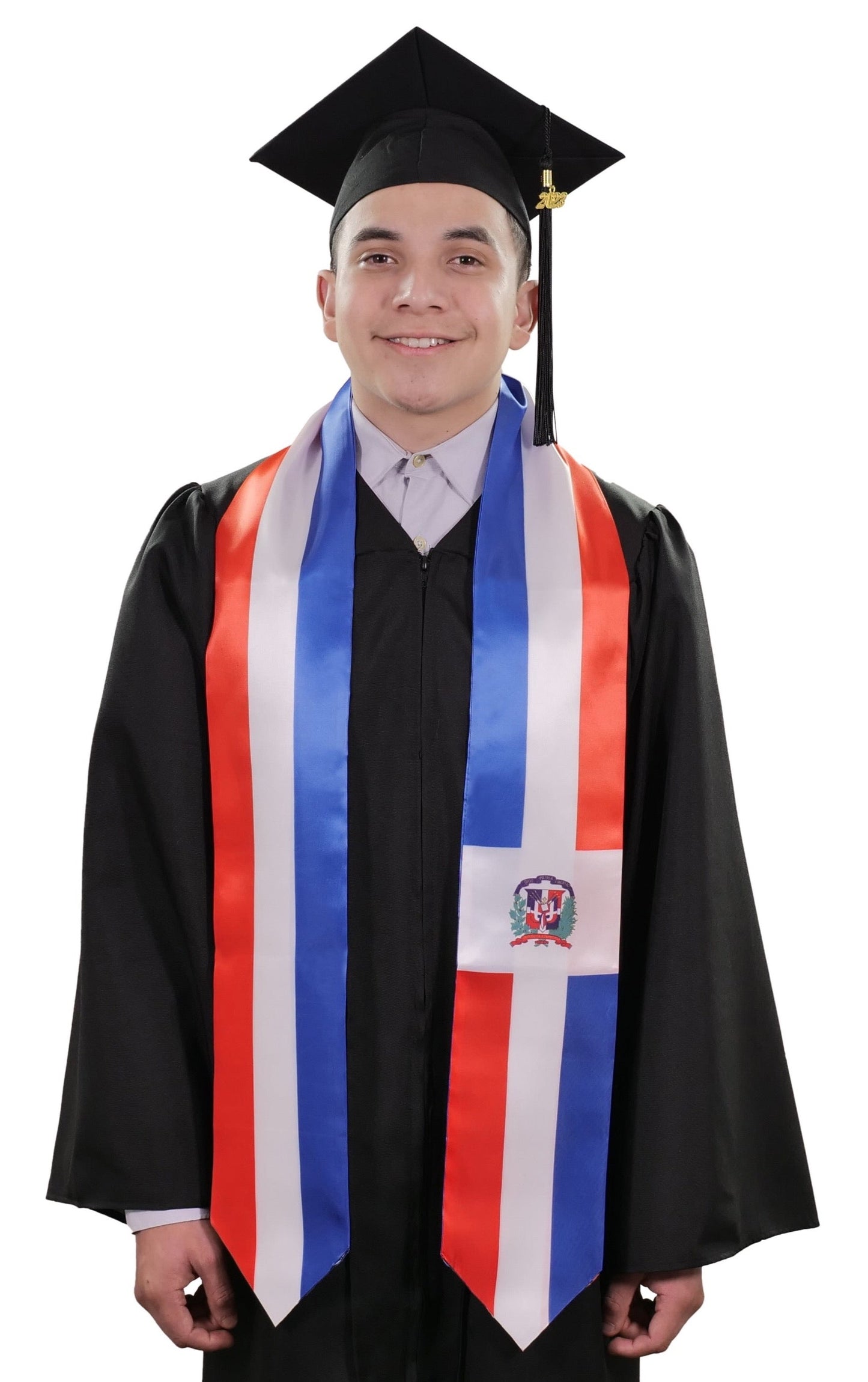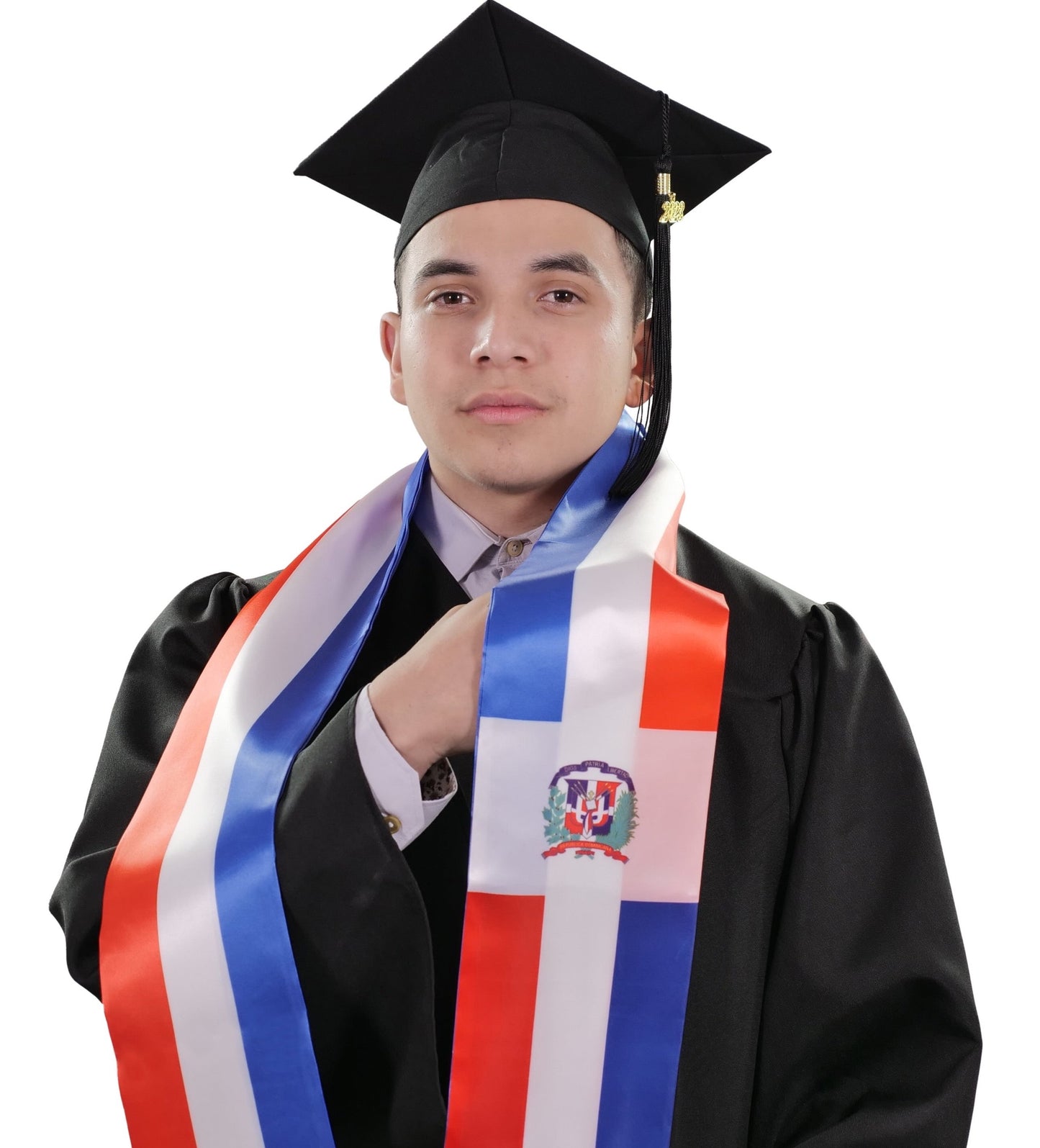 Dominican Republic Flag Graduation Stole & Sash - Dominican Republic Study Abroad International Stole
Our Dominican Republic graduation stole can represent a students Dominican Republic origin or the academic accomplishments of a student that has studied abroad. Each Dominican Republic flag sash comes individually packaged.
Made of high quality bridal satin
Arrow pointed edges
Shape made to fit for all body types
Each side measures 35" long and 5.5" wide
Fully lined throughout
Printed Dominican Republic flag on stole/sash
This Dominican Republic Graduation Stole is the ideal item for honor recognition for your college or high school graduation.
A graduation stole is a piece of cloth worn by students during a graduation ceremony to symbolize their academic achievements. In the Dominican Republic, graduation stoles are typically worn by graduates of high school and university. The color of the stole can vary depending on the institution or field of study, but it is typically decorated with the emblem or seal of the school. The stole is worn over the graduate's gown or academic regalia, and is typically draped around the neck and across the chest. It is a traditional and symbolic part of the graduation ceremony and serves as a physical representation of the hard work and dedication of the graduates.